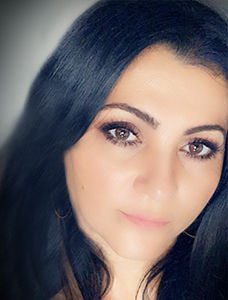 Jasmine Oganyan, RDMS, NTQR, FMF
Lead Sonographer
Jasmine's expertise and passion for medical imaging, and specifically ultrasound, began since 1998.
Her specialty as a Sonographer has been in the Maternal-Fetal Medicine (Perinatology) field. She has worked and trained in some of the most prestigious hospitals such as Cedars Sinai Medical Center in the OB/GYN Prenatal Diagnosis Center and Northridge Hospital Medical Center in Radiology performing ultrasounds in all specialty areas.
At Cedars Sinai Jasmine has served as the Lead Sonographer where she has performed ultrasound procedures and guided in CVS and Amniocentesis procedures studying anatomical, pathological, and physiological data that is interpreted by Maternal-Fetal Medicine specialists. She has served as a program coordinator for First Trimester Screening and an Educator by assisting Residents, Fellows and Sonographers in all areas of Ultrasound at the Prenatal Diagnosis Center.
Currently, as a Lead Sonographer at Advanced MFM Imaging Center. Jasmine works to provide quality diagnostic services, staff education & training, documentation/Reporting management and oversight of technical operations for the ultrasound department. She enjoys the challenge of continual professional growth and strives to provide excellent and compassionate and quality medical care to all of our patients.
Jasmine speaks English, Armenian and Russian.